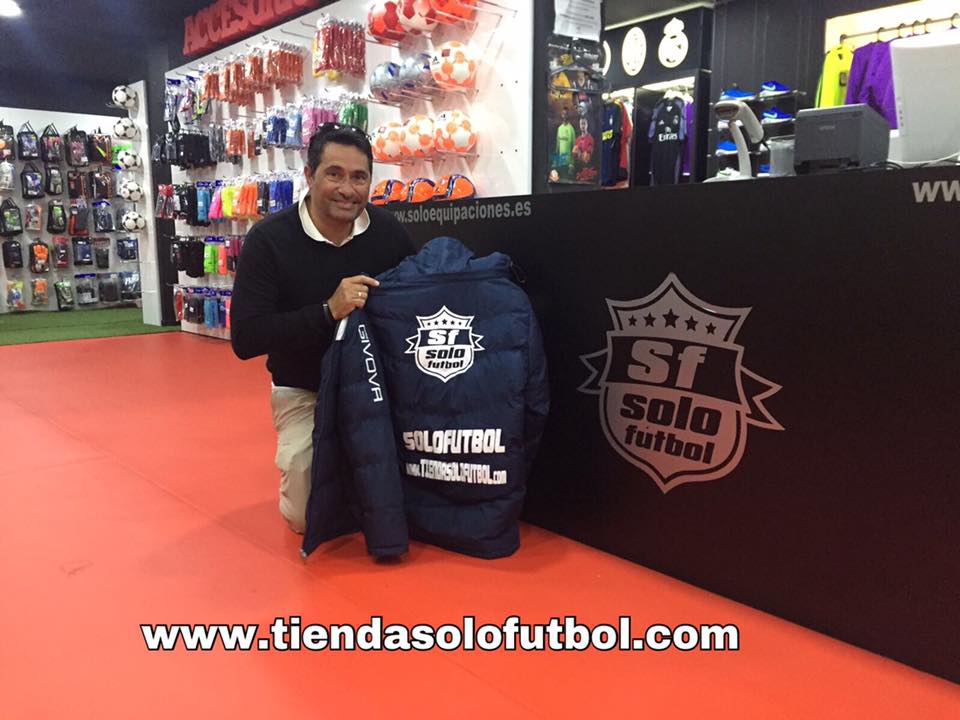 Sponsor SoloFútbol
SoloFútbol Store Marbella sponsors Gaston Iglesias and equips him with GIVOVA. Gaston Iglesias is well known as Head of Marketing and Communication at Marbella Football Center and Football Impact. Apart from this activity, he has his own office in Estepona where he works in Advice about Mkt and Communication to several athletes, Padel Schools, Tennis, among them the Manolo Santana Racquets of Marbella, with Lucas Eslava and LEsports creates Tournaments and Events of Padel, Is responsible for Image of Godo Diaz, player Nº 20 of the World Padel Tour, Professional League, collaborates in the same areas with Marbella FC, among other entities, besides being a member of the Spanish Association of Sports Journalists and the big Marketing Club of Málaga.
Also, he is the official speaker of Marbella FC and almost all international matches played on the Costa del Sol. Then he also collaborates with Ibercup, the strongest tournament on the Costa del Sol. In other words, Gaston Iglesias is always on the move with Sport. From www.tiendasolofutbol.com we continue collaborating with Sport and helping athletes.
@Iglesias gaston GIVOVA.